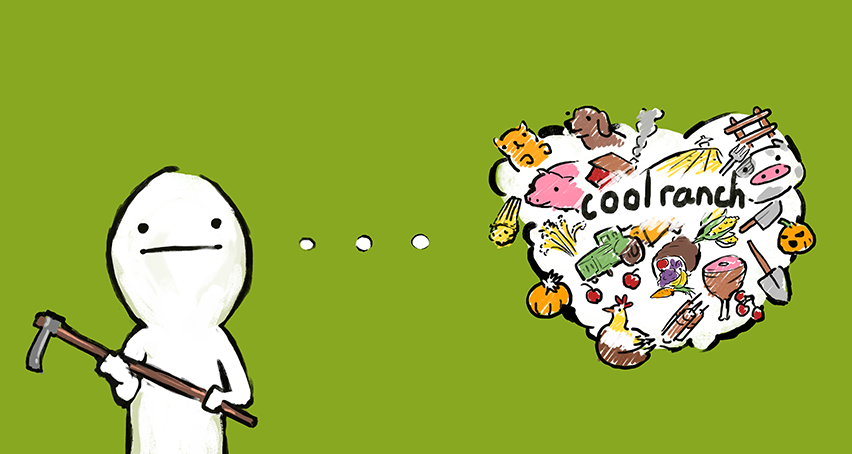 Cool Ranch
A downloadable game for Windows, macOS, and Linux
Ever dreamed of being a cone-headed farmer on an isolated island? In Cool Ranch, play as just that - not only are you on an island, but you're the only one there! Grow and harvest crops, collect eggs, beekeep - all at the comfort of your computer! No more getting your hands dirty on a REAL farm, those are SO 16th century - get with the times and grow virtual crops!
Install instructions
Download and unzip the folder and run it!